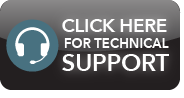 Overwhelming Credibility




(2) B.S. Building Construction, Univ. of Florida
ASHI Certified Members #204955, #258588
FABI Registered Professional Inspectors MPI0354, RPI0736, RPI0833, RPI0868
State Certified Building Contractor CBC056105
Certified Level 1 Infrared Thermographers #18752, #18967
Certified Residential Thermographers #2014061902, #2016033101, #2018091409
ICC Residential Building Inspector #5180744-B1
ICC Residential Plumbing Inspector #5180744-P1
State Certified Home Inspectors HI171, HI8396 , HI2299, HI9238, HI11103, HI11978
State Certified Mold Assessor MRSA1841
EPA Certified Renovator RI-8391-10-0022
ITA Certified Manufactured Home Inspector #102802f
ITA trained Pool & Spa
NSPF Certified Pool-Spa Inspector CPI-585767, CPI-585774
HIUFL Certified Advanced Pool Inspectors
PaRR/FEMA Disaster Housing Inspector
SBCCI Cert. Rehab. Inspector #1993
SBCCI Prop. Maintenance & Housing Inspector #056G
SBCCI Housing Rehab. Code Enforcement Officer #414
State Certified Radon Measurement Tech R1715
Combat veteran, Senior Chief, 26 years US Navy
NAMM Certified Moisture Management Inspectors #6506, #6061
IICRC #183970 Water Restoration Technician
Remote Airmen Certification with sUAS Rating #3921525, #4163314
Author Tactical Real Estate Negotiator and The Savvy Agent
As heard on Simanton Real Estate show 660WORL, the Fred Allen Real Estate Show 660WORL, The Handyman Hour with Jeff & Debbie Gold 660WORL.
As read in The New York Times, Orlando Magazine, and CFRI, IRC and FABI Newsletters.

Overwhelming Value


A thorough technical home inspection that exceeds the highest standards in the industry
Threshold Inspection for Chinese Drywall INCLUDED
On Site, Custom Computer Report INCLUDED
What's in it for you?
Nobody does what we do. What makes us vastly different than nearly every other home inspection person or company in the area is a much higher technical inspection, our systems and SOPs, our equipment and our personnel. You won't find another home inspection company with our list of credentials that will spend the amount of time on your inspection that we do. Whereas the industry average for a "home inspection" is 1.5 hours, our average home inspection is 4.5 hours because the more you know, the longer it takes.
We offer THE most valuable home inspection in Central Florida.
We understand building science and besides the full technical home inspection we also include an interior and electrical panel infrared scan with one of our FLIR E95/E60/T420/B250 high resolution thermal imaging cameras done by a Certified Thermographer. We take the data plate information from your appliances including the AC and water heater and track them for recalls and free repairs forever.
We provide limited warranties free of charge.
Things break and it's nobody's fault, that's why we include a 90 day warranty on major appliances. We include a mold source probability assessment with a Mold Safe warranty that covers up to a $2000 remediation for mold we might miss. We include a free Threshold Inspection for Chinese drywall, we include a sewer line warranty (extendable with a sewer scope), a 5 year roof leak repair warranty and your custom report will be computer generated right there on site. Our utility concierge will also set up all your utilities for you for free! We simply do what you need better and we encourage you to compare us with anyone else in the area.
This is a business that takes many years to learn to do it right, not one where someone takes a class and a test and opens up a full time home inspection company. Not only do we inspect full time (since 1998), we operate a DBPR approved home inspection school and have very expensive equipment. Some of our home inspection tools are very expensive and must be used every day to justify the price. We have the best equipment for the job that others simply won't buy. We find issues others simply cannot or do not understand.
Pricing based on what YOU need.
Pricing is typically based on size, age and features of the home. Others may lead you down the "we're cheaper" road because that's all they can compete on. We offer 4 different inspection levels based on your needs and goals. Click here for package descriptions and pricing.
Click on each service for a full description.



»Full Home Performance Inspections


»Express Package Inspection


»Pre/Post Tenant Move In/Move Out Documentation

Tenant move in/move out inspections document the condition of the home via text, digital images and/or video. Files are printed and emailed to you as a third party documentation service in order to avoid future or present disputes.


»Divorce Inspections


»Moisture Intrusion/Mold Evaluation

Moisture intrusion and mold inspections. We attempt to source your moisture intrusion or moisture migration, document any current and/or potential adverse affects via visual, moisture meter and high resolution infrared thermal imaging. We are also able to take air or swab samples for the presence or amplification of molds.


»Wind mitigation inspection

If your insurance company requires you to obtain a wind mitigation inspection (form 1802), we are certified to perform these. The inspection basically confirms a list of construction methods that if in place can secure you discounts on the wind portion of your home owner's insurance. Time frame is from ½ hour to 1.5 hours depending on how much information we can gather prior to the inspection. Cost is $150.


»Recall Chek




Perform your own safety recall check.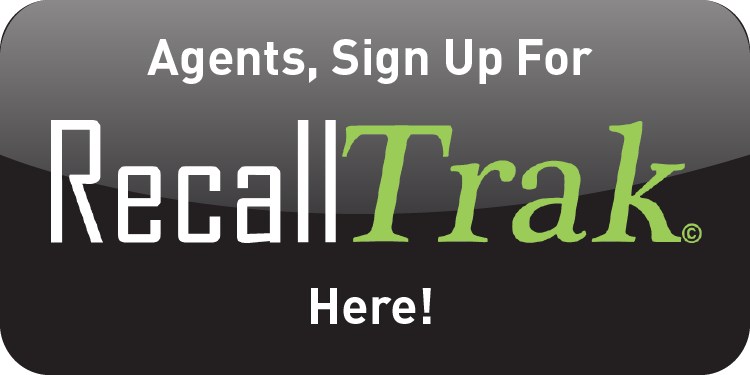 Sincerely,
Jon Bolton, Ron Hamel, Bo Passen, Brad Scott, Austin Reynolds, Ron Morelli, Amanda Rivers, Jacquelyn Brault, Bobbi-Lynn Bolton
Home inspections performed in these counties: Orange, Seminole, Osceola, Lake, Volusia, Sumter, Marion and Brevard.

Home inspections performed in these cities: Orlando, Lake Mary, Longwood, Casselberry, Oviedo, Deltona, Deland, Sanford, Altamonte Springs, Clermont, Winter Springs, Winter Park, Winter Garden, Apopka, Ocoee, Eustis, Mount Dora, Kissimmee, Reunion, Celebration, Windermere.