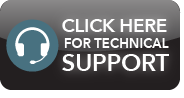 Testimonials Page 2 of 3
Jonís inspection report gave us a better understanding of the state of the house and the extent of the repairs required. Jon discovered not only wood rot and water damage, but also wiring and other problems from an improper renovation. He even continued his inspection after giving us a fireworks show and getting a good size zap from some of the faulty wiring! Based on Jonís findings we decided to reduce our offer on the house by an additional $50,000. We also supplied a copy of the inspection report to the sellerís agent along with our bid. Presumably, after reviewing the report, the seller agreed with our assessment of the property and accepted our offer with no negotiation. In this case, Jonís inspection report allowed use to purchase the property for at least $50,000 less than we were originally prepared to offer.

Rob & Michelle Mallard
---
Thank you for doing the inspection for me on the property at 2409 Griffin. It helped me renegotiate another $12,500 off of the price. Thanks again and I look forward to working with you again soon.
Miles Zolin

---
With Jonís information, I was able to re-negotiate a multi-unit transaction for $100,000 off the original contract price!
Thank you Jon!


Fern Burr, Broker

Mortgage Professionals of Central Florida

---
Inspectagatorís inspections have saved me a bundle of money. Not only did the inspection report reveal all the concealed problems the seller did not want me to know about. But the report I got helped me negotiate a $10,000 discount on the price. Ė

Peter Kwapinski, Key Acquisitions
---
A great big thank you to you and Ron for making our inspection go so smoothly. Ron did an incredible job -- I've never seen so much detail go into an inspection.

Thank you again,
Lauren White
---
The Inspectagatorís attention to detail makes for a stand-out inspection on each and every house. As a REALTOR, they reduce my liability and as a buyer, they save me money! I happily recommend the Inspectagator.

Bruce S. Tannenbaum
REALTORģ
Regional Manager
Amerivest Realty of Central Florida
---
The "Inspectagator" is one of the top home inspectors in Central Florida. Our company is proud to recommend them to our clients. They are very thorough and use "state of the art" inspection equipment such as the high resolution infrared thermal imaging camera. They take their profession seriously and are in business for the long haul. We love the complete detailed report with digital pictures provided at the end of every inspection.

Susan E. Logan, Broker/Owner
Logan Land & Homes, Inc.
---
After searching Orlando for a home inspector who uses infra-red technology Inspectagator was actually referred to me by two different home inspection companies. The day of our inspection, I was blown away with the service. Not only did the Inspectagator deliver a comprehensive report on every aspect of the home, they had photographs documenting everything they found. What "looked great" really had serious construction issues, water damage, and maintenance challenges. Don't invest in any property without the Inspectagator as your advocate."

Susie and Dr. Rich Bragg